Discover Freediving
---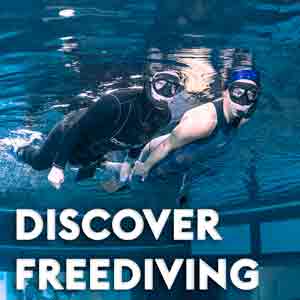 This gift coupon can be redeemed only for the listed experience. Please be sure this is the experience you intend to purchase and review the terms and conditions during checkout and on our website. This coupon can be redeemed during checkout from the "Book Now" section of the Deep Dive Dubai website.
---
Terms and Conditions:
The participant must meet all conditions as set forth in the experience terms and conditions.
The participant will need to complete medical and liability forms associated with this experience.
If the participant suffers from or has previously suffered from any of the medical conditions listed on our website, they must submit a filled, signed and stamped copy of the Declaration of Fitness form from a medical doctor.
This voucher is valid only for the experience listed. It cannot be transferred to another experience.
This voucher is valid for 6 months from the date of purchase. Extensions are not possible.
This voucher is non-refundable.
---